Google goes one step further with its Google Maps service and adds an aerial 3D view to the popular "Get directions" tool which indicates the best route between two or more geographic locations.
With this new view we can take a virtual tour from the air and watch our chosen path and the landforms that we will go through with an amazing level of detail that will allow us to view even the present buildings on our way.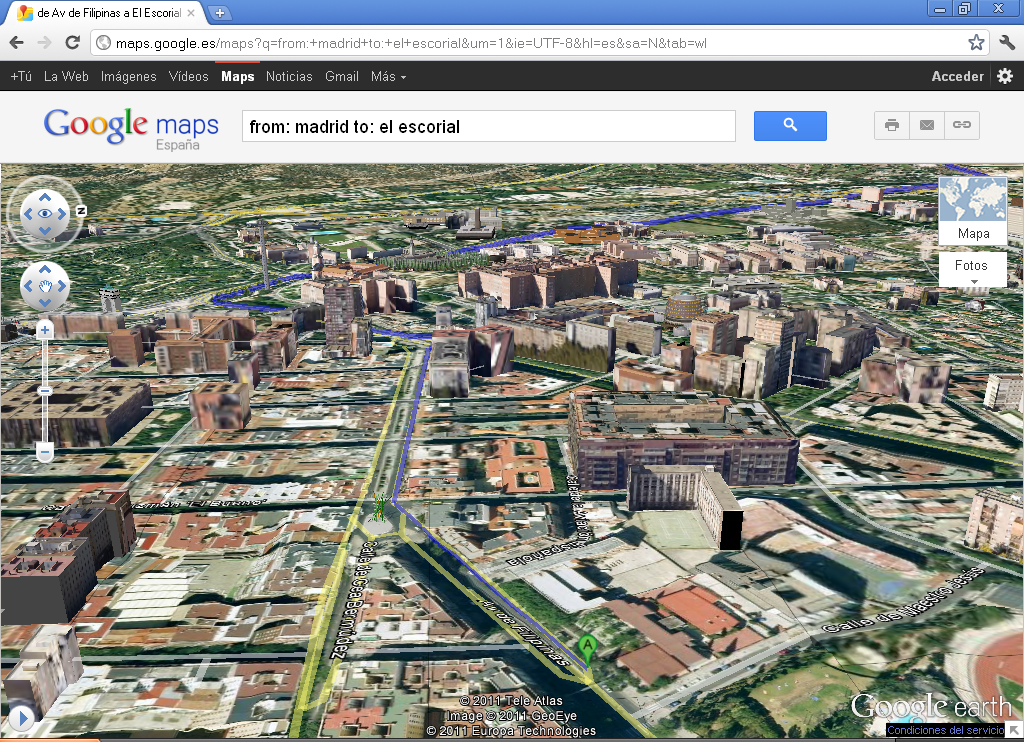 To activate this view we have to click the 3D button that appears in the "Get directions" classic view, next to the list of instructions to complete our journey.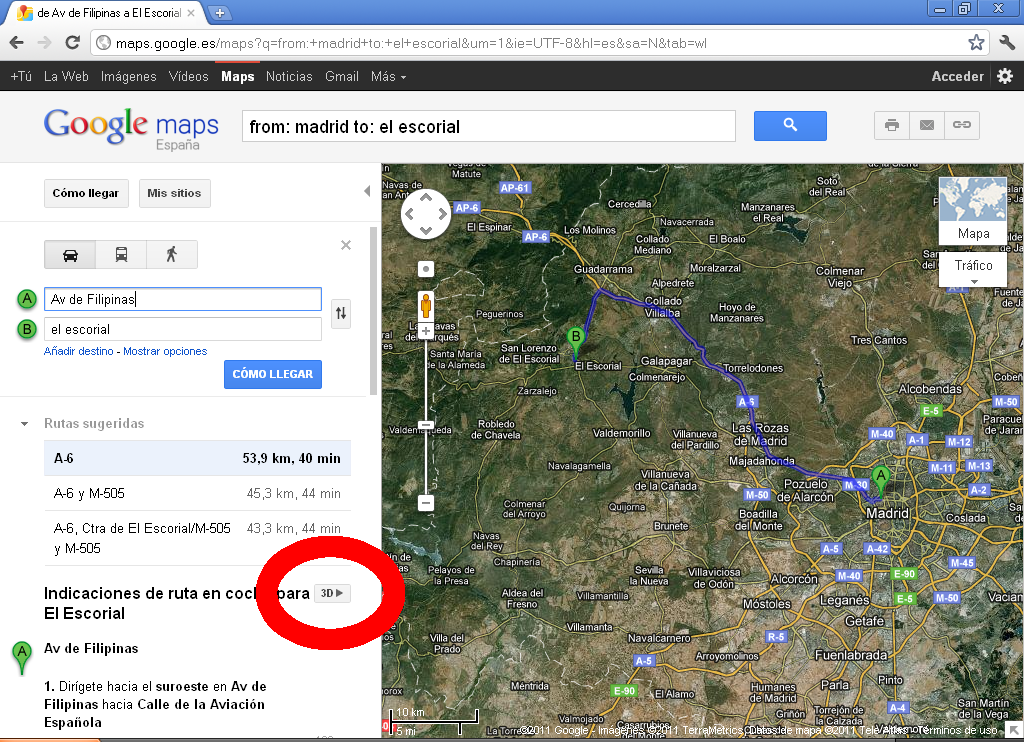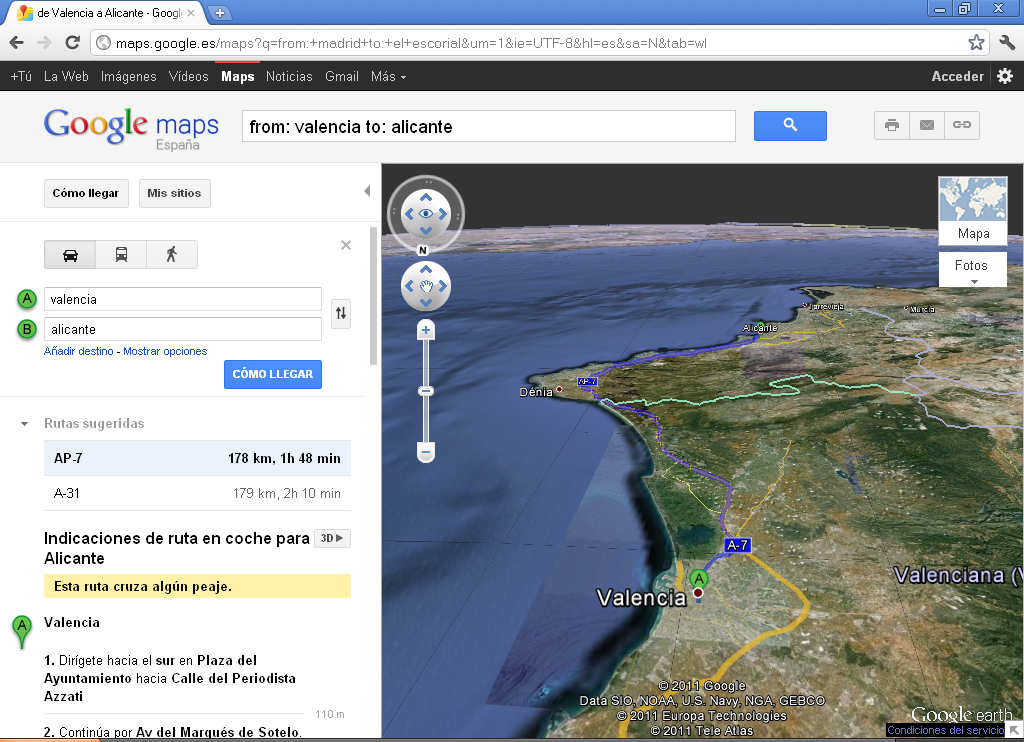 To enjoy this new feature will be necessary to install Google Earth plug-in in your browser because three-dimensional maps from that application are used to reproduce the surface of the Earth in Google Maps. If you do not install the plug-in, then the 3D button will not be displayed and you won't be able to access this functionality.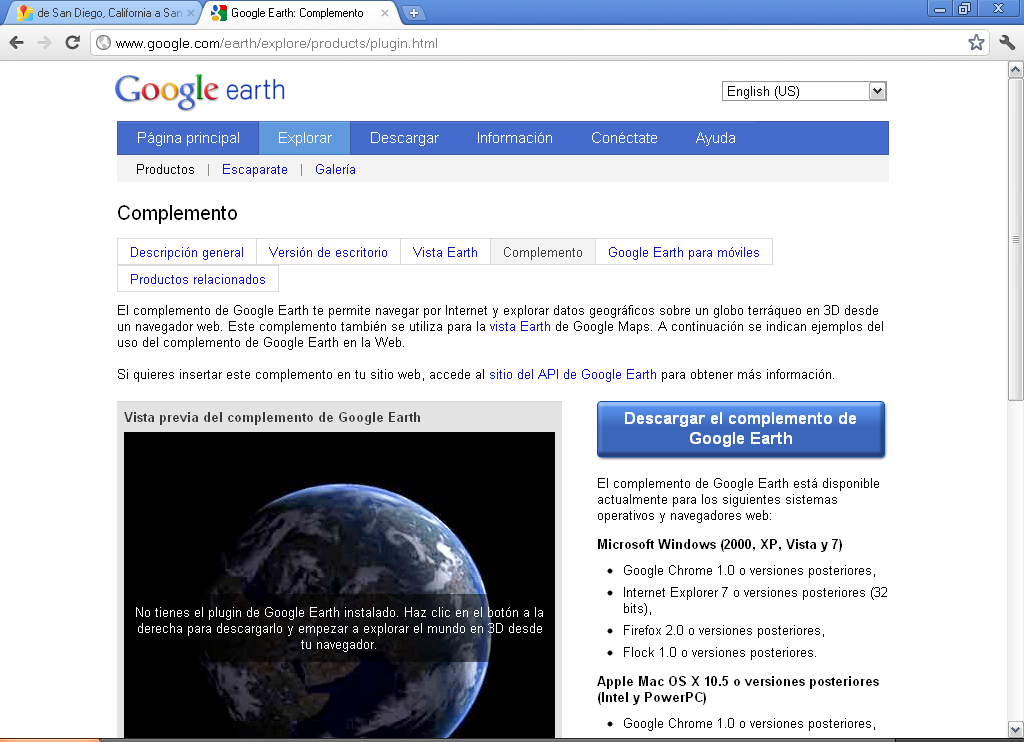 Bad news for those of us who use Linux: this plugin is only available for Windows and Mac OX X. Hopefully the guys from Mountain View to provide us a suitable version for Linux at some point so we can all enjoy this breakthrough that not many years ago would have belonged to the Sci-Fi genre.